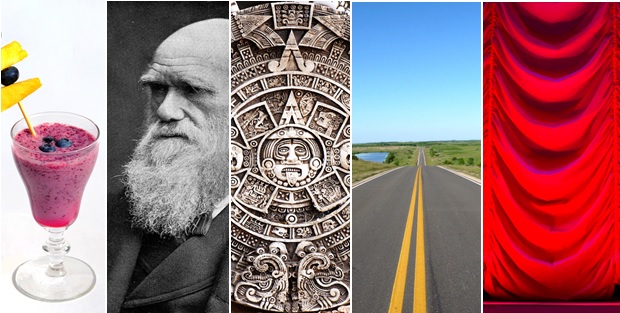 Year 6
In Year 6, children enjoy a greater level of responsibility across the school. We look to our oldest children to be good examples to the rest of the children and we are so proud of the way they take this responsibility seriously. They are expected to support other children by carrying out daily duties in school and in the playground, developing a sense of team work and independence.
Terms 1 and 2 – Burger N' Fries
Under this heading, we look at healthy lifestyles and balanced diets, become scientific experts when it comes to the heart and show off our culinary expertise. In Geography, we go on a trip to North America (in our imaginations, not literally) and make comparisons with our own country. We also study American artist Andy Warhol.
In English, we study poetry focusing on the amazing seasons and then move onto traditional English legends with a particular focus on Robin Hood. We use this as inspiration for writing our own legends and newspaper reports. We hone our persuasive writing skills, convincing Mrs Sumpton which American state to visit!
Term 3 – The Mayans
A history based theme, we delve deep into the past to try and uncover the mysteries of The Mayan Civilisation – people, architecture and chocolate!
Term 4 and 5 – Road Trip
This theme, sees us getting to know our own country better as we travel around locating landmarks and places of interest. This year we have focused on the Peak District where Year 5 and 6 will visit for their residential trip.
Term 6 – Who ate all the Tarts?
This term, we will be undertaking our own history projects looking at crime and punishment over the ages. Of course we will also be looking to the future as we prepare our young people for moving to secondary education.
We also have several education visits and events that happen during our year. We have two main educational visits that happen alternate years; one year we have a residential visit to Ilam in Derbyshire in June and the following year we visit The Globe Theatre and The Houses of Parliament in London. In addition, we attend the Church Schools Festival at Lincoln Cathedral. Year 6 children also take the major roles in the big end of year production, something to look forward to after SATS.